Journal: Pages 61-62
Itís always fun to do a Lord of the Rings pilgrimage, and greater Wellington is full of such opportunities. From Wellington, two major highways split to the west and east of the Tararua Range. The eastern route, Highway 2, runs up the Hutt Valley along the said river, with access to many scenic roads that tortuously traverse the mountains. One, the Akatarawa Road, led to two settings of the Ring trilogy: Harcourt Park as the gardens of Isengard (before Saruman spoiled it), and Kaitoke Park as Rivendell.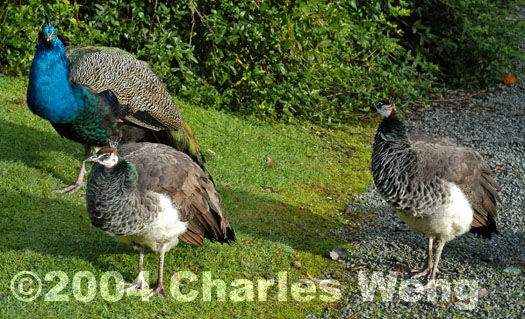 By missing Harcourt Park, I traversed 17km deep into the mountains to find a true Eden: the fabulous menagerie of Stagland. Rare and historic breeds of birds and hoofed creatures share a rustic and wild setting of pools, aviaries and a recreation of a logging settlement.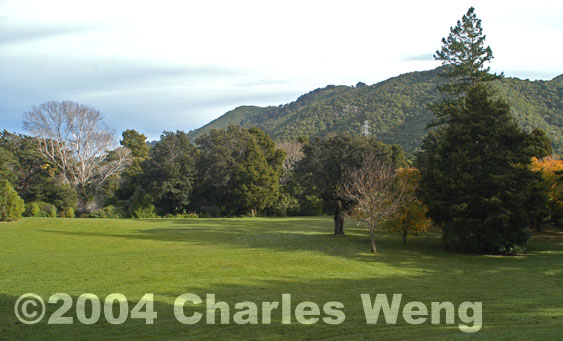 Harcourt Park, its elegant bluffs landscaped by earthquakes along the active Wellington fault, seems too handsome a place for the urban park that it essentially remains, a boon to the suburban homes that surround it. The lawns, impeccably manicured, include a garden, swimming pool, amphitheatre, football pitch and a creatively construed "flying disc golf course" (what we Americans called "ultimate" or "frisbee golf").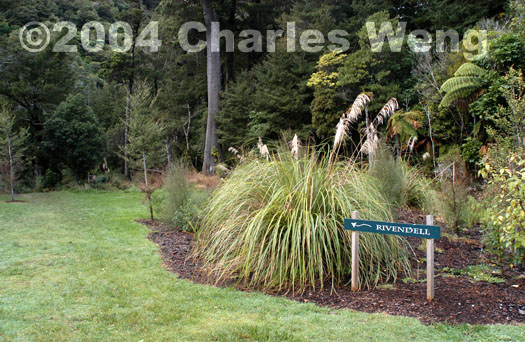 Even more impressive is the temperate rain forest contained within Kaitoke Park, whose highlight is the three-hour circuit called the Ridge Track. Although the "Rivendell" road signs still stand, they point to but another overgrown area where the sets once stood. That no trace of the movie remained bespoke the care taken by the film crew and the park managers in restoring the place to its natural state, as well as the realization that, even for the most die-hard Tolkienites and Ringers, life does go on after The Lord of the Rings.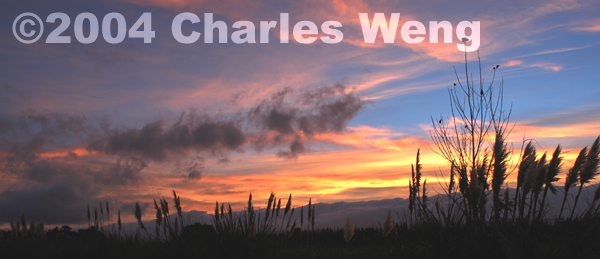 Clouds and rain loomed west of the mountains, all the way to the north back towards Tongariro and Lake Taupo. By turning northeast towards Napier and the east coast, I evaded the predicament of negotiating tight hairpin turns amid heavy traffic, intermittent showers and howling winds. I chased the magenta South Pacific sunset until I stopped at the once-Danish settlement of Dannevirke. I checked myself into the newest motel in town, and settled for Chinese takeaway (a common fare from venues that typically double as fish-and-chip shops throughout Australia and New Zealand).
The tangerines are as good as the day I bought them, and I will finish all of them by tomorrow.
New Zealand (November 2004) 73-74 75-76 77-78 79-80 81-82