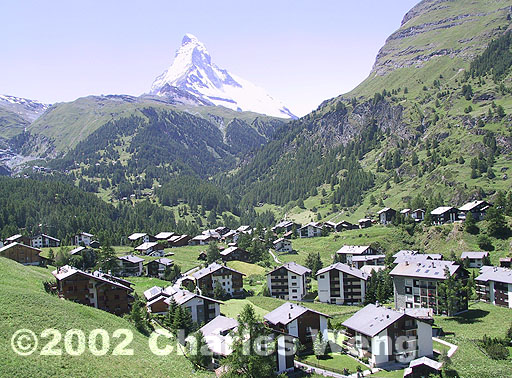 An enduring icon -- The Matterhorn may not be the tallest peak in Europe (4478m or 14688 ft above the sea; Mont Blanc stands at 4807m or 15767 ft), but it is certainly the most recognizable. Two nations draw their borders through the granite precipice and claim it as its own: in Italy they call it Monte Cervino.
The rugged glacial valley around the Matterhorn, at either side of the border, has long been groomed for year-round tourism. Cogwheel trains and aerial cable cars bring up the hikers in summer and autumn, and the skiers in winter and spring.
These photos are taken with the Canon G1 digital camera.