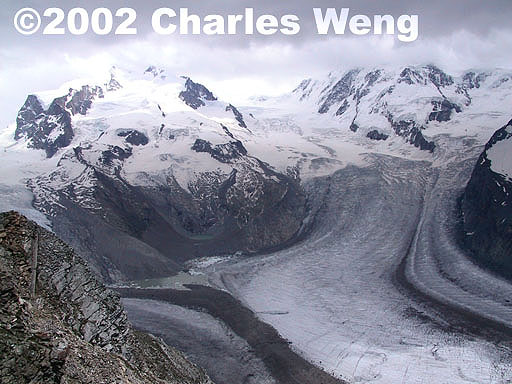 Gorner Glacier -- The mountains here, including the Matterhorn further to the west, are part of the Monte Rosa massif straddling the Swiss-Italian border, each peak an island amid the retreating glaciers.
The melting of glaciers in the Alps, Rockies, Andes, and the Himalayas, atop Kilimanjaro and along the coasts of Alaska, Greenland and Antarctica are all stark reminders that our planet is rapidly getting warmer, a cyclical phenomenon now exacerbated by human activity.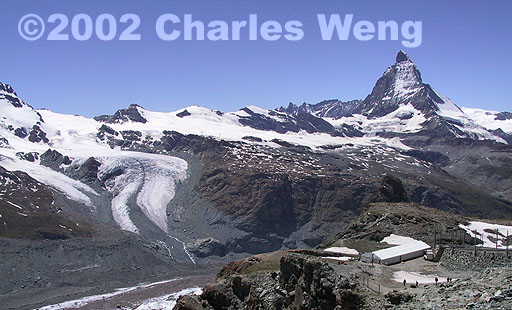 The weather, befitting the high altitude, is very capricious. It was raining when the upper photo was taken in the afternoon at the Gornergrat train station, 3135m (10283 ft) above the sea; by the next morning, the clouds have yielded to blue skies and brilliant sunshine.
These photos are taken with the Canon G1 digital camera.