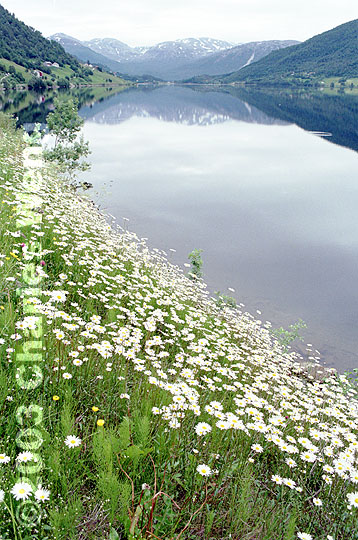 Nordic Idyll -- The Jostedal Glacier, largest on continental Europe, is seen at the distance. (The Vatnajokull ice cap, appropriately situated in Iceland, is the largest chunk of ice in geographical Europe.)
Not all waters photographed in Norway are fjords. This is a freshwater lake, popular amongst the trout and the humans who catch them, even when the lake freezes in winter.
These photos are taken with the Nikon F100, 28mm f2.8 lens, scanned ISO200 film.