The Great Ocean Road, Victoria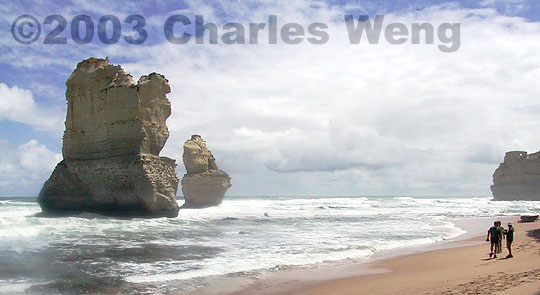 Down Gibsons Steps -- Why is yet another set of stony steps down to the beach from Highway B100 (aka the Great Ocean Road) so named with such apparent pomp, after a local magistrate two centuries ago? The answer becomes apparent when one sees where it leads, to the stunning, towers of the Twelve Apostles. The top photo is the walk on the beach at the north end; the picture below is a view from the promontory to the south, which also overlooks the other Apostles.

These photos are taken with the Canon G1 digital camera.