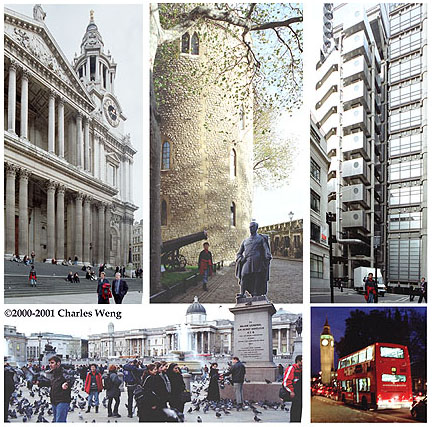 Homecoming -- I lived in Kensington and worked in Hammersmith, London for much of 1989, the year the Berlin Wall crumbled, Vaclav Havel was elected president of the Czech Republic, and the tanks rolled over Tiananmen Square. For Thanksgiving 2000, I brought my sister to the British capital for two nights of museums, pubs, shops and West End theatres ("Stones in His Pockets" at the Duke of Yorks, and "The King and I" at the Palladium).
From the Tower Bridge to Notting Hill Gate, we covered much of central London on foot, in the chilly rain of autumn.
These photos were taken with a Nikon F100 with f2.8 28mm Nikon AF D lens, and Fujicolor NPH135 ISO 400 film.