Wairakei, New Zealand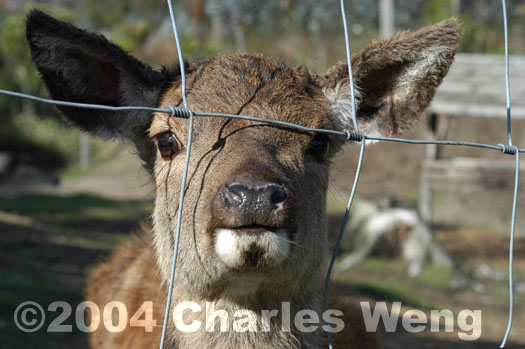 Wairakei Terraces -- Behind their pens, the animals kept at the Wairakei Terraces are quite eager to greet the visitors, perhaps hoping to get a free morsel.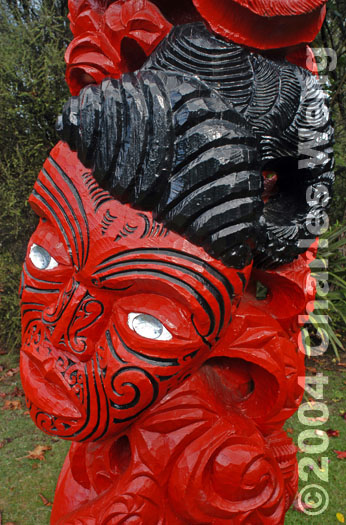 The eyes of this totem pole are decorated with shiny puau shells.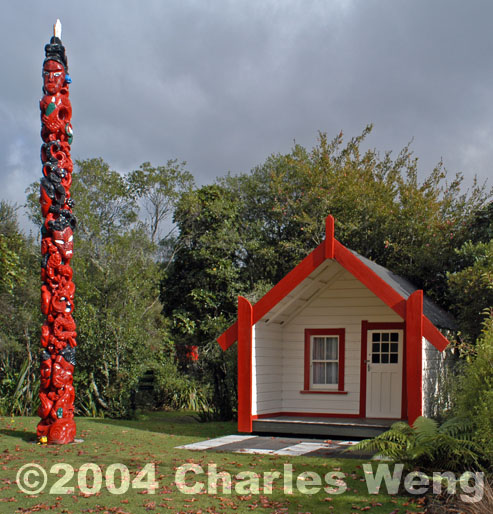 These photos were taken with the Nikon D100 digital SLR, 60mm f/2.8 lens (top) and 20mm f/2.8 lens (center, bottom).