Wairakei, New Zealand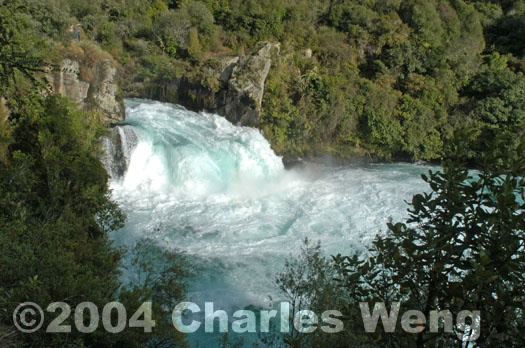 Huka Falls -- The waters of Waikato River rush over this narrow gorge on their way to Lake Taupo, largest of the freshwater lakes in New Zealand.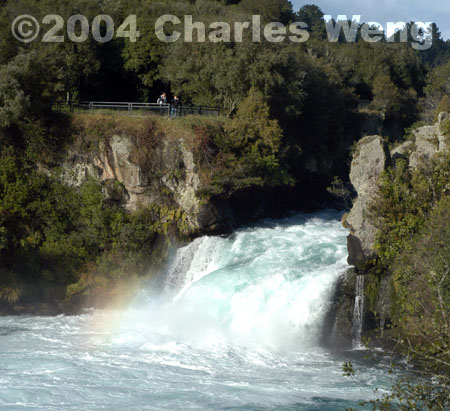 Unlike the acid-laced geothermal pools nearby, this is clean, cool mountain-sprung water. Both upstream and downstream of the Waikato River are often clogged with canoes, jet skis and kayaks -- there is even a boat ride down the waterfall. For those preferring the picturesque views without the artificial thrills, they can loiter along the meandering paths throughout this scenic preserve.
These photos were taken with the Nikon D100 digital SLR and 20mm f/2.8 lens.