Saltstraumen, Norway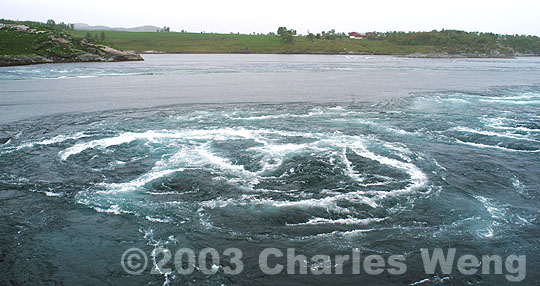 Maelstrom -- The Skjerstadfjord and the Saltenfjord collide violently here in a narrow strait, churning 400 million cubic meters of water every six hours in what is billed the world's largest tidal current. Despite this turmoil, pleasure crafts and swimming sea birds still ply the seaward channel amid the 10-meter-wide whirlpools. The turbulence also dies down about four times a day, when there is a precarious equilibrium amongst the currents and the moon's tidal pull.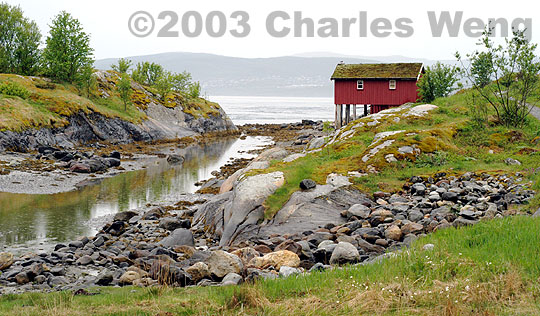 As if all this aquatic drama wasn't enough during my visit, I had to do my sightseeing in relentless rain.
These photos are taken with the Nikon D100 digital SLR with the Nikon 20mm f/2.8 D lens.