Alta, Norway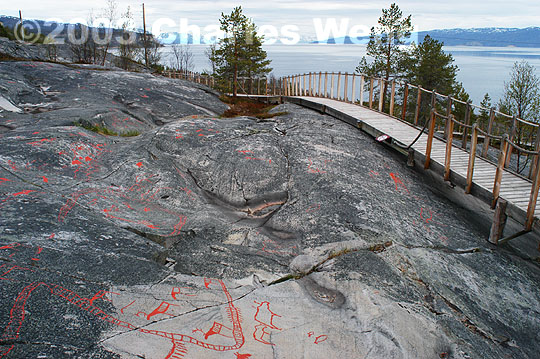 Alta Museum -- Humans have inhabited this geographical extremity for more than six thousand years. Their drawings depicting reindeer, moose, bison, fish and people in longboats have been marked in red dye for protection and conspicuousness.
From the Alta Museum, a 2km-long boardwalk path leads the visitor to the ancient rock drawings along the shore of the Altafjord. Back in the main building, a more recent history is also on display, showing how the Samis, the Vikings, Finns, Swedes, Norwegians, Germans and Russians have occupied the wintry realm of Finnmark for the past five centuries.
These photos are taken with the Nikon D100 digital SLR with the Nikon 20mm f/2.8 D lens.