Mortsund, Norway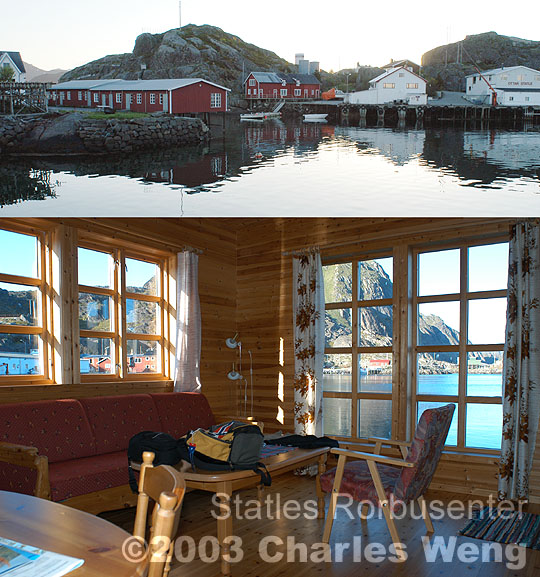 My home in the Lofoten -- Wenche, of Statles Rorbusenter at Mortsund, gave me the best of her lot: a single-room rorbu at the very end of the row, with a corner jutting straight into the water. A spacious bedroom, bathroom and kitchen are all air-conditioned, with a typical Norwegian foyer between the front door and the living areas to remove one's coat and boots in winter.
Steinar, at Å, likes to make fun of the accomplishments of his friend and cordial rival at Mortsund. No, Wenche's rorbuer are certainly not the vintage "rower's shacks" used by real fishermen back when they had to go to sea in open-top boats. Nevertheless, with comfort, efficiency and style, these seaside cabins do situate her guests in the midst of a real fishing station, at a price lower than most hotel rooms back at the mainland.
These photos are taken with the Nikon D100 digital SLR with the Nikon 20mm f/2.8 D lens.