Arrowtown, New Zealand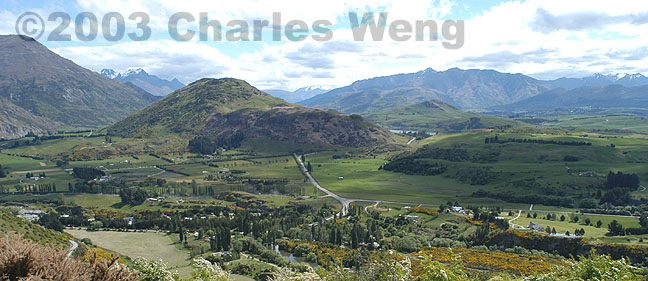 My first traffic ticket in NZ -- Whilst negotiating the downhill switchbacks from Wanaka, I saw the driver of a lumbering tour bus waving his hand. Believing it to be the signal to pass him, I sped forward to his right, only to see a lorry pulling up from downhill. Hastily, I stopped at the edge of the road, nearly colliding with the bus.
The driver, apparently nonplussed, reported my licence plate to the police. Since there was a major road block due to construction, it wasn't hard for the local patrol to pull me over. My fine: $150 NZD for "failure to keep left." I was told, very amicably, that it could be much worse.
Arrowtown, by the way, is another location for The Lord of the Rings, representing the Fords of Bruinen upon approach of Rivendell.
This photo is taken with the Nikon D100 digital SLR and the Nikon f/2.8 20mm D lens.