Lake Wakatipu, New Zealand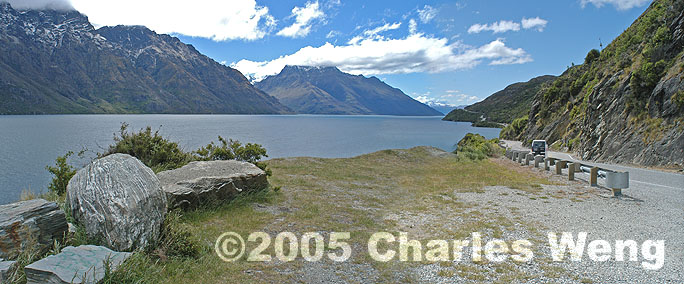 The road from Queenstown -- Despite the remoteness, this breathtaking stretch of Highway 6 is perhaps one of the most plied roads in all of New Zealand. It connects the holiday mecca of Queenstown to points north, south and west, within four hours of the fabled Milford Sound as well as the alpine crossings of Glenorchy.
This photo is taken with the Nikon D100 digital SLR and the Nikon f/2.8 20mm D lens. It is a meshed composite of two separate frames.