Peel Forest, New Zealand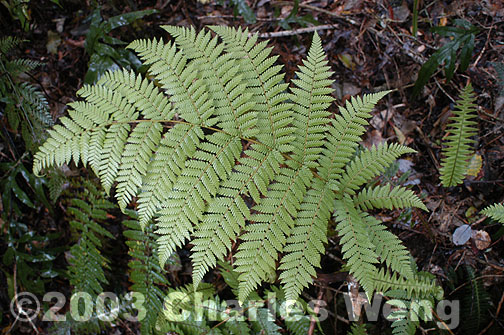 Peel Forest -- The regal Silver Fern is the symbol of New Zealand, its stylised form appearing on every object of national interest.
I have yet to look up what the bottom fern is, but it is a common sight in the temperate rain forests of the American Pacific Northwest, from San Francisco Bay all the way to the Alaskan Panhandle.
These photos are taken with the Nikon D100 digital SLR and the Nikon f/2.8 20mm D lens.