Fox Glacier, New Zealand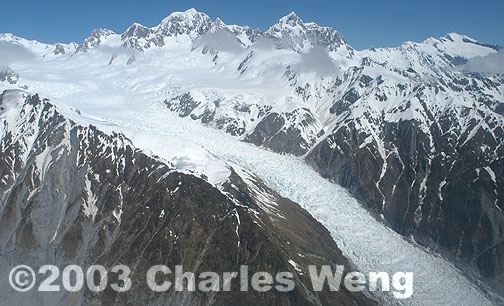 Fox Glacier -- The three most accessible of New Zealand's great glaciers, Franz Josef, Fox and Tasman, originate from the same massive ice field that cordons the country's tallest peaks, Mount Cook and Mount Tasman, seen above.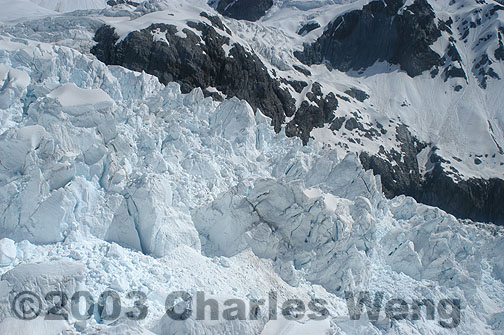 As it is happening everywhere else on the planet, the glaciers are retreating due to the warming of the earth.
These photos are taken with the Nikon D100 digital SLR and the Nikon f/2.8 20mm D lens, aboard a helicopter.