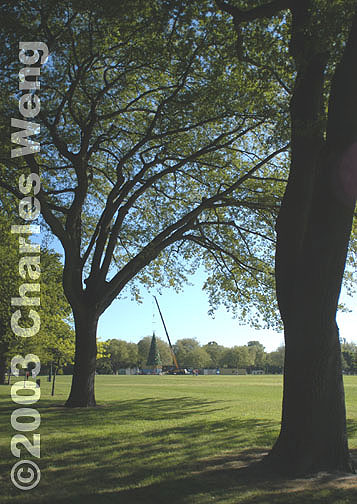 Hagley Park -- Every great city has a great central park, and the one at the heart of Christchurch, already surrounded by breathtaking scenery, is perhaps the best in the country.

The generous expanse of green offers walking tracks, a public golf course, football, rugby and cricket pitches, duck pond, concert hall and botanical garden, all girdled by the River Avon.

Here and now, in time for the austral yuletide, a Christmas tree is being erected.

This photo is taken with the Nikon D100 digital SLR and the Nikon f/2.8 20mm D lens.