Marlborough Sounds, New Zealand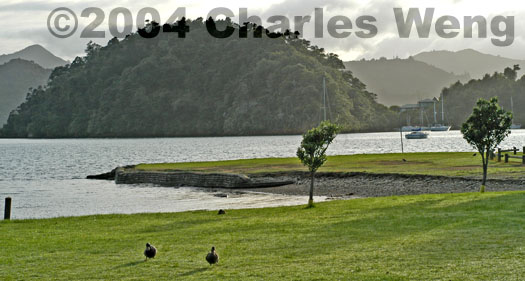 Momorangi Bay Marina -- The ducks were so eager to welcome any visitor that comes to this peaceful little hideaway, I had to be careful not to run them over. One ought to take care not to get too emotional about a group of quacking canards waddling their way to a solitary traveler...
This photos were taken with the Nikon D100 digital SLR, f/2.8 60mm lens (top) and 20mm f/2.8 lens.