Kangaroo Island, Southern Australia

The Remarkable Rocks -- While underground, these giant granite boulders were fractured by crystallization of their various mineral contents well before they surfaced. Once they did, strong winds bearing saltwater and sand carve them even further, rendering them remains of the gargantuan Roc, the bird of myths half a world away.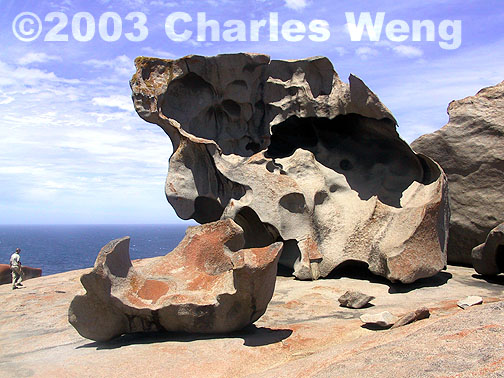 Atop the natural pedestal of Kirkpatrick Point, the Remarkable Rocks are a favourite destination in Flinders Chase National Park and, indeed, the whole of Southern Australia.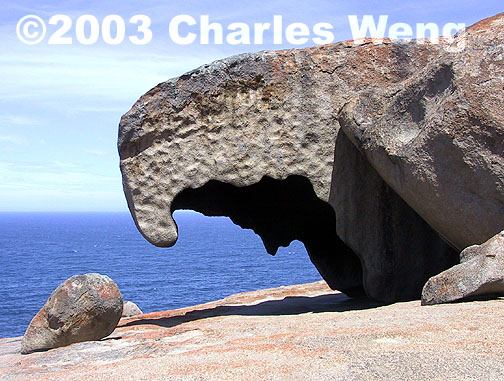 These photos are taken with the Canon G1 digital camera.