The Great Ocean Road, Victoria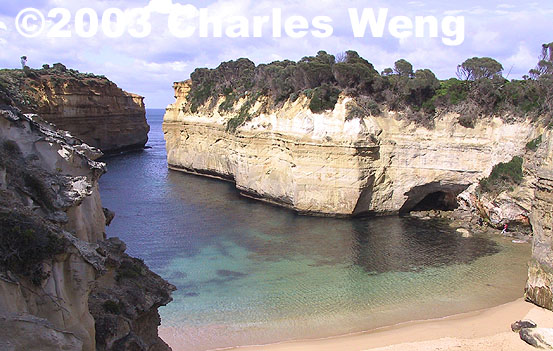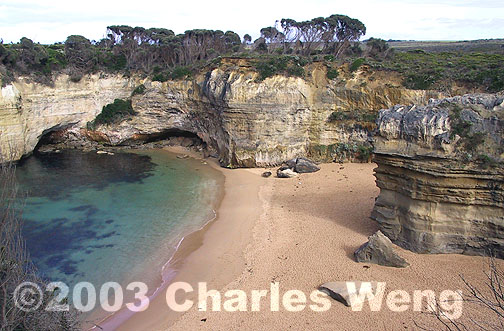 Lord Ard Gorge -- This beach is where the two sole survivors of the Lord Ard first found terra firma in 1859. Holiday makers were already flocking to this scenic coastline at that time, but until the Great Ocean Road was built and so named to promote tourism, the entire region was known ominously as the Shipwreck Coast.

[All dates and numbers to be verified later.] This photo is taken with the Canon G1 digital camera.