Milford Sound, New Zealand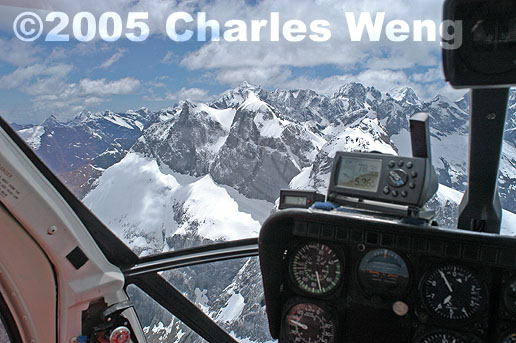 Tutoko Glacier -- Sandwiched snugly between the pilot and another passenger at the front of the small cockpit, my bout of motion sickness made me become as acutely aware of the intricate movements of flight as I was of the fantastic views just ahead.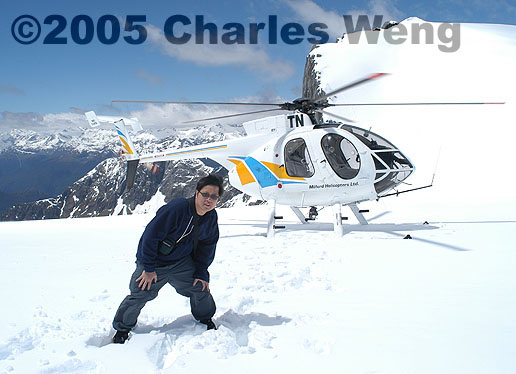 The two birds of Milford Helicopters, Ltd played chase over the Tutoko glacier, then landed right on it.
Again, I was expecting warm sunshine bouncing off the bright snow, as I experienced at the Franz Josef Glacier. What greeted me upon opening the chopper door was a blast of intensely cold air.
These photos were taken with a Nikon D100 and a Nikon f/2.8 20mm D lens.