Nugget Point, New Zealand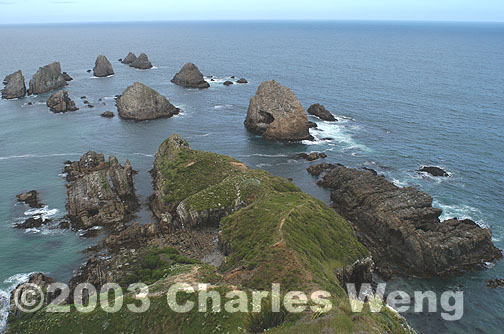 Land's End -- Unseen in these wide-angle scenes are colonies of seals and the rare Australian penguin. "Nugget Point" is not only a descriptive name for the boulders way below the lighthouse, but also a reference to the gold rush days a century and a half ago.

These photos are taken with the Nikon D100 digital SLR and the Nikon 20mm f/2.8 D lens.