Marlborough Sounds, New Zealand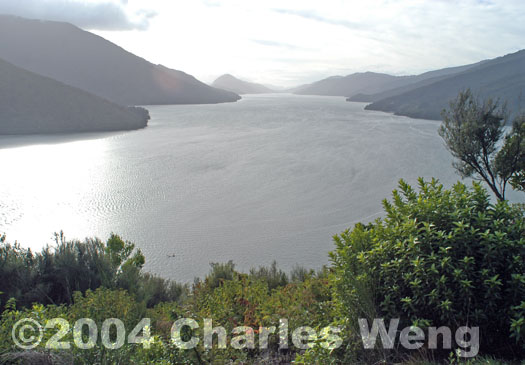 Cullen Point -- A brief yet energetic walk took me atop this promontory, overlooking Mahakipawa Arm here to the east. Boats, kayaks, yachts and ferries ply the calm waters here, which lead to Queen Charlotte Sound and Cook Strait, the channel between the two great islands of New Zealand.
To the west is the fishing resort of Havelock, "Green Shell Mussel Capital of the World." Try the locally-made mussel pie: it is, as the folks here would say since the prospecting days more than a century ago, "good as gold."
This photo was taken with the Nikon D100 digital SLR and 20mm f/2.8 lens.