Harcourt Park, Upper Hutt, New Zealand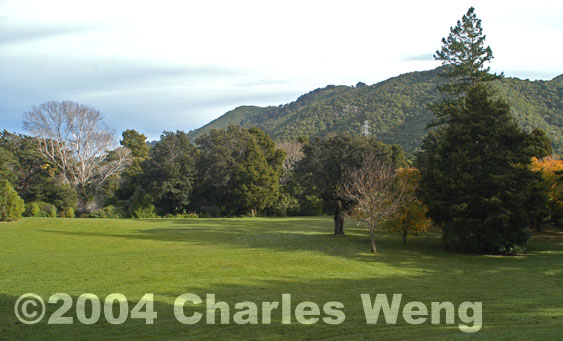 Where Orthanc once stood -- This is another location for The Lord of the Rings films: The gardens of Isengard, where Saruman the wizard kept his tower. The park itself, replete with an amphitheatre, football pitch, swimming pool and frisbee golf course, is a boon to the nearby suburban homes of greater Wellington. Its handsome landscaping is partially accidental, formed by the earthquakes along the Wellington fault (or was it the work of Ents?).
This photo was taken with the Nikon D100 digital SLR and 20mm f/2.8 lens.