Dannevirke, New Zealand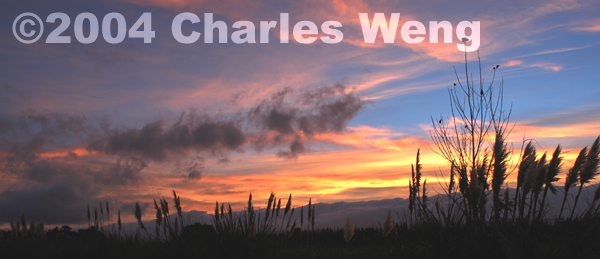 Near the east coast -- The great volcanic ranges of central North Island have their own weather systems near their summits, and their heights can trap the storm clouds borne by northeasterly winds blowing from the Tasman Sea. In adverse weather, northbound motorists wishing to escape narrow, twisty, foggy and slippery roads are advised to head east, towards Hawke Bay and the havens of Napier and Hastings.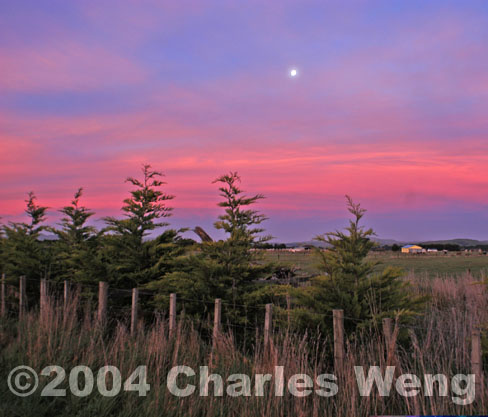 I took these pictures of moonrise shortly before finding my rest for the night in the Danish settlement of Dannevirke, 120km north of Wellington.
These photos were taken with the Nikon D100 digital SLR and 20mm f/2.8 lens.