На знак солідарності з народом України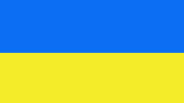 .
In Solidarity with the People of Ukraine
- CW, 27 February 2022
Please click the link below or here to enter site.
For optimal viewing, minimum display resolution should be at least 800 x 600 at 32-bit color.

Set your monitor's color temperature to 9300 degrees Kelvin. Then adjust your monitor's brightness and contrast so that you can barely see the letter V in the calibration scale above, while clearly seeing a difference between each adjacent block.